WInvertebrates Poster at the 2015 USWP COLS Research Symposium
On 1 May 2015, UWSP students and WInvertebrates collaborators Richard Mahoney and Shelby Wollin presented a poster on the project. Richard and Shelby helped gather enter data on freshwater taxa from various sources.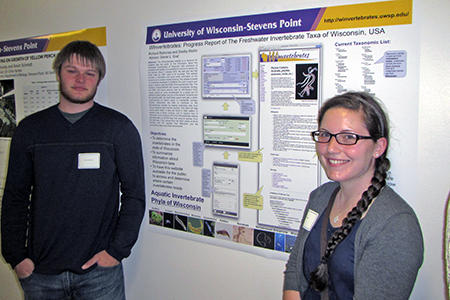 Click here to download a hi-res copy of Richard and Shelby's poster about the WInvertebrates Database and Web Site.